Clamtastic Articles
The "Clamtastic" Articles are pages that have been awarded because they're freakin' sweet!
Is my article clamtastic?
-Make sure it has:
Character:
Character picture
No grammar mistakes
Requirements (with picture and description what that is)
Tasks (every picture, every information with all drops and levels)
Limited Time Tasks and One Time Tasks (from all events, specially Peter)
Information about the character (appearing in Family Guy or/and what he/she does; which event he/she appears; how get her/him)
Quotes
You can also put in the article a poll and a gallery (you don't have to)
Building:
Building Box with all informations filled in
Appearance in Family Guy
You can also put in the article a poll and a gallery (you don't have to)
I think my article is ready. How can I make the it "Clamtastic"?
-You think your article is ready? So, here is the instruction how to make it clamtastic: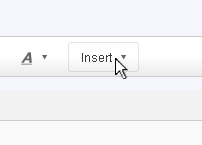 1. While you're editing an article, press on "Instert".
2. Then you have to press the "Template" button.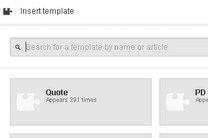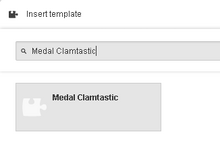 3. You will see this window, search for "Medal Clamtastic", and choose the upcoming button.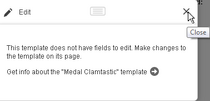 4. Another window will appear, now you just have to press "Close" and you're done!
Your article will be freakin' sweet after saving!
List of Clamtastic Articles: Edit
Ad blocker interference detected!
Wikia is a free-to-use site that makes money from advertising. We have a modified experience for viewers using ad blockers

Wikia is not accessible if you've made further modifications. Remove the custom ad blocker rule(s) and the page will load as expected.